How to Promote a Business on Google Locally
Google is the most popular search engine in the world today. This makes it an excellent tool for getting your business in the faces of many potential customers searching for the products and services you provide. How will these potential customers find you if you are underneath millions of other pages on Google's radar that offer the same products and services as you? How do you get found when potential customers in your local area search for these things online? It's pretty simple. You need to get to the first page of Google's Search Result Page (SERP) using local Google marketing strategies. It's not rocket science — excellent SEO experts consider this a simple task and can guarantee you fast results.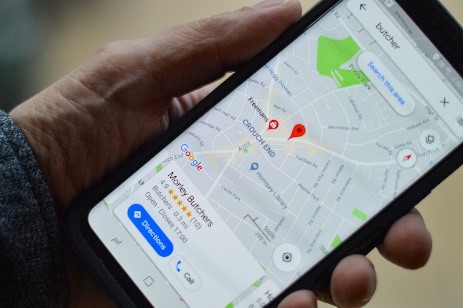 How to Promote Your Business Locally
If you are asking, can anyone guarantee 1st page search results on Google? The answer is yes. You can rank on the first page of Google locally and generate leads for your business. Here's how to do that:
1. Get Your Google Business Page
Having a Google Business Page allows you to show up on Google's listing for free. It is a Google tool that helps you generate leads online. That's how Google helps local businesses get found online.
Taking ownership of your Google Business page allows you to manage your Google listing. You can optimize it to show up frequently in relevant searches for your location. It is also what makes your business show on Google Map results when someone is searching for your business or businesses in your niche.
When you are showing on Google Map, your business promotes itself and pops up in the faces of warm audiences that are interested in what you sell. On your Google Business page, you can create your profile, create and publish posts, add images, and invite your existing customers to give your reviews.
These will be visible to the public when they come across your page. The page also has analytics that keeps you in touch with your business data. It shows you the number of visitors and impressions that your page is getting.
2. Run Local Service Ads
When you search for anything on Google, you will find ads at the top of the page before the search results. So, if you want a Google local guarantee, you need to run ads and find your way to the Google first page.
Google ads are more suitable for small businesses because it places your ads before people who are actively searching for solutions within your niche. Thus, it serves your ad to a warm audience and increases the chances of conversion.
3. Use Local SEO Strategies
Google spiders crawl through the pages on the web to determine which one is the most relevant and has high-quality content to show its users during searches. For Google to rank your page, you must optimize it for Google to find it relevant.
One way to get noticed by Google is by creating high-quality and relevant content for your target market. Thus, publishing great content regularly will increase your chances with Google.
Also, use the right keywords. When people search for things on Google, they usually search for keywords and phrases, not complete sentences. So, you need to know what your target audience is keying into the Google search bar and incorporate them into your content. That way, they will find your content when they search for these keywords.
These keywords should also go into the meta description, title tag, URL, and headings to make your website or blog well-optimized to be found by Google. Also, earning backlinks from reputable websites will also boost your SEO ranking. This works when you create highly valuable content worth sharing.
4. Get Your Location Targeting Right
Using Google to promote your business locally may seem tricky. It will also require you to target by location. However, you don't have to figure it out on your own. Let's help you. We guarantee 1st page search results on Google.
We are a local Google marketing company based in Phoenix, Arizona. Our specialty is making websites and blogs rank and bringing you to the top of Google's search results. We have given several small businesses these results and want to do the same for you.
Can anyone guarantee the first page on Google? Yes! Maps Biz Can get you the #1 spot for all your local search results in under 3 days! Reach out to us when you're ready to grow your sales and protect your brand and business identity! How to Promote a Business on Google Locally - Local Google Maps Marketing
Time To Get Results, Protect Your Brand and Control What Google Sees!
With over 25 years of doing all types of online marketing, Mapsbiz knows how to fight to get your business found fast on Google maps and we can start driving in new leads instantly in most cases!!! Call the experts now and let's stop the overspending together!
Contact Us
Address
18402 N 19th Ave #315, Phoenix, AZ 85023